Tuesday, November 16,2021 / 10:00 AM / by Coronation Research / Header ImageCredit: iStock

This year has seen a sizeable shift in funds from Money Marketfunds to Fixed Income funds. As we explain below, the shift can be attributed to differences in yields, but thismisses the important point about mark-to-market values which lies at the coreof the debate about implementing international reportingstandards.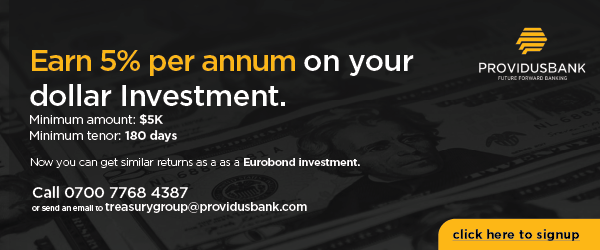 FX
Last week, the exchange rate at the Investors and Exporters Window(I&E Window) weakened by 0.19% to N415.10/US$1. Elsewhere, the Central Bankof Nigeria's (CBN) foreign exchange (FX) reserves declined by -0.46% as CBNstepped up its interventions in the FX market. It appears that theinterventions of the CBN in the I&E window and the restrictions on Bureauxde Change (BDC) operations have begun to yield positive results, resulting inthe appreciation of the Naira in the parallel market by 4.26% to N540/1US$. FXturnover in the official market has been rising recently, contributing tostability in the I&E Window rate. Now that the CBN has brought moreliquidity into the official FX markets we may see continued stability there andpossibly a further easing of pressure on the parallel market rate
Bonds & T-bills
Last week, activity in the Federal Government of Nigeria (FGN) bondsecondary market was mixed as sell-offs at the mid-to-long segments of thecurve were offset by buying activity at the short end. The average benchmarkyield for bonds fell marginally (-1bp) to 11.30%. However, on benchmark notes,the yield of the 10-year (+2bps to 11.92%) and 7-year (+6bps to 11.68%) bondsexpanded, while the yield on the 3-year bond (-4bps to 9.47%) declined. Thisweek, at the November primary market auction, the Debt Management Office (DMO)is expected to offer N150bn (US$364.96m) across the January 2026, April 2037and March 2050 bonds. We maintain our expectation that a future rise in bondyields is unlikely to be sharp as the DMO wishes to keep its debt service coststo a minimum.
Trading in the Treasury Bill (T-Bill) secondary market was bullishamidst buoyant system liquidity, and as investors reacted to the fall in theauction stop rate of the 1-year T-bill. Consequently, the average benchmarkyield for T-bills fell by 15bps to 5.18%. The annualised yield on a 335-dayT-bill fell by 31bps to 6.84%. At the T-bill PMA, the DMO allotted N196.17bn(US$477.31m) worth of bills across all tenors. The stop rate on the 364-daybill dropped by 49bps to 6.50% (annualised yield, 6.95%), while the rates onthe 91-day (2.50%) and 182-day (3.50%) remained unchanged. Demand was strong,with a total subscription of N574.88bn – the highest since November 2020 implying a bid-to-offer ratio of 3.81x (versus an average of 2.51x at the lastfour auctions). Elsewhere, the average yield for OMO bills fell by 47bps to5.62%, with the yield on a 326-day OMO bill falling 19bps to 6.56%.
Oil
Last week, the price of Brent fell by -0.69%, its third consecutiveweekly decline, to settle at US$82.17/bbl. Nevertheless, Brent is up 58.63%year-to-date and has traded at an average price of US$70.15/bbl, 63.23% higherthan the average of US$43.22/bbl in 2020. Oil prices fell due to a surge in theUS dollar and speculation that President Joe Biden's administration mightrelease oil from the US Strategic Petroleum Reserve to cool prices. Inaddition, demand prospects have soured a bit in recent weeks as OPEC cut its Q42021 demand forecast by 330,000 b/d as high energy prices and inflation hampereconomic recovery. Nevertheless, we reiterate that the price of Brent oil islikely to remain well above the US$60.00/bbl mark over the rest of the year andon into the early part of next year. This is a comfortable position for thepublic finances of Nigeria, in our view, though this is turn depends on levelsof domestic production remaining high.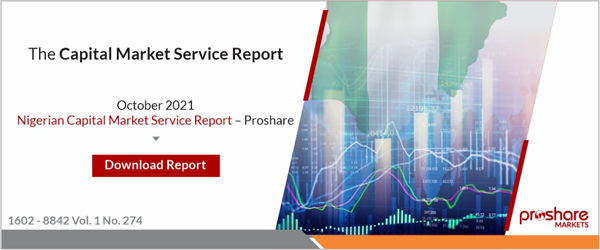 Equities
The NGX All-Share index rose by +2.95% last week to close at43,253.01 points. Consequently, the year-to-date return rose to +7.41%. AirtelAfrica +11.76%, Unilever Nigeria +9.36%, MTN Nigeria +8.77% and FBNH +8.11%closed positive last week, while Honeywell Flour Mills -6.59%, Sterling Bank-3.23%, Guaranty Trust Holdco - 2.66% and Zenith Bank -2.44% closed negative.Sectoral performances were mainly negative: the NGX Insurance -2.25%, NGXBanking -1.31%, NGX Oil & Gas -0.69% and NGX Industrial -0.01% indicesdeclined, while the NGX Consumer Goods +0.63% index gained.
The Re-Emergence of the Fixed Income Fund
The first nine months of 2021 saw a remarkable shift in investorappetite away from Money Market mutual funds and into Fixed Income mutualfunds. Money Market funds are the mainstay of the mutual fund industry andstill account for 38% of all funds under management, but lost ground to Fixed Incomefunds, which now account for 32% of all fund under management (see chart).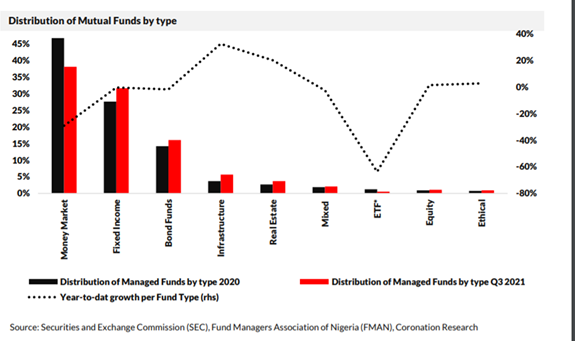 What has been going on? Money Market funds are designed to giveinvestors a superior rate of return over their savings accounts with banks.Towards the end of last year this became difficult as rates of 1-year Treasurybills fell from 5.40% pa in January to 0.15% pa in early December. However,1-year T-bill rates then rose during the first five months of the year, peakingat over 10.0% pa in mid-May,.
The problem, however, was that while rates on 1-year T-bill yieldsrose, the rates on short-dated T-bills remained stubbornly low. At successivePrimary Market Auctions (PMA) the rates for 90-day and 180-day paper hardlymoved, staying generally well below 4.00% pa. As most Money Market funds areobliged to have a weighted average duration of under 90 days, their averageyields did not keep up with the rise in 1-year rates.
Meanwhile, Fixed Income funds, which predominantly hold FederalGovernment of Nigeria (FGN) bonds, saw their yields rise quickly, as bond rates(always over a year in duration) rose quickly. Our measure of the average FGNbond yield shows this rising by some 530bps year-to-date. So, presumably,investors were attracted by the superior yields.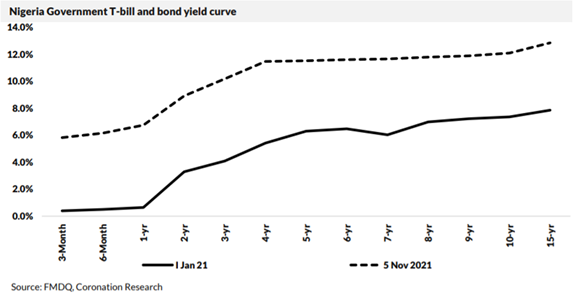 Another factor is that some fund listed as Fixed Income fundsinvest in US dollar bonds, so some of the shift could be attributed to theappetite for US dollar bond funds that we have written about (see CoronationResearch, The rise of US dollarmutual funds, 1 Nov ).
If our prognosis is correct, then investors are comparing theyields of Money Market with those of Fixed Income Funds. Yet, as we explainedin Coronation Research, Mutual Funds, Comparing Apples and Oranges, 10 May,this is mistaken. The proper measure of a Fixed Income fund is themark-to-market value of the securities it holds. One index of FGN bonds,provided by Bloomberg, puts this as having fallen by 16.7% year-to-date.Admittedly, the Bloomberg index consists of mostly long-dated FGN bonds (whoseprices are volatile and fall when interest rates rise) but it does show thatbuying Fixed Income for yield needs to be weighed against mark-to-marketperformance when assessing the value of a fund. Mark-to-market is the basis ofmeasuring performance according to global standards.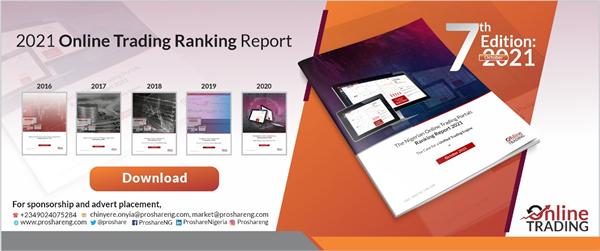 ModelEquity Portfolio
Last week the Model Equity Portfolio rose by 3.22% compared with arise in the NGX Exchange All-Share Index (NGX-ASI) of 2.95%, thereforeoutperforming it by 28 basis points. Year to date it has gained 10.54% againsta gain in the NGX-ASI of 7.41%, outperforming it by 313bps.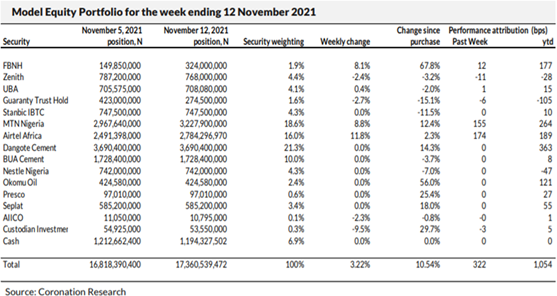 More so that any other week of this year, we felt like passengerslast week. Following an announcement from the Central Bank of Nigeria (CBN)that could lead to telecom companies being allowed to participate in the moneytransfer business, MTN Nigeria rallied by 8.8% and Airtel Africa rallied by11.8%. All we could do is sit back and watch the market rocket upwards.
All the same, our notional overweigh position in banks continued tocost us, and this week we will continue to move towards a neutral positionhere, as advised last week. And, again like last week, we shall continue tobuild, liquidity permitting, a notional position in Custodian Investments.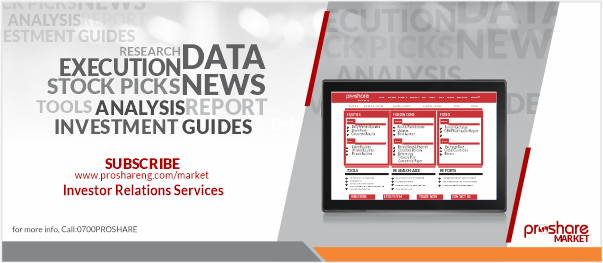 Relatedto Coronation
1. The Rise of US Dollar Mutual Funds
2. What Happens to Nigeria if USEquities Fall?
3. Another Bull Market inEquities?
4. Nigerian Fixed Income Remains a Tough Sell
5. Nigerian Stocks: Worth a SecondLook
6. Taking Stock of the LDR Policy
7. Nigerian Banks: H1 2021Scorecard
8. Interest Rates and Banks'Margins
9. WhyEquities Have Been So Bad
10. Dividend Yields andInvestment Returns
11. TheRole of Dividends in Total Return
12. WhyYou Need to Study Total Equity Returns
13. FXPolicy Deja Vu
15. Inflationon the Downtrend -OpEd by Coronation Research
20. OilPrices and Foreign Exchange (FX) Reserves
22. Slow GDPPoints to MPR Rate Hold
23. Comparing Mutual Funds,Apples and Oranges
24. Transparencyand Foreign Direct Investment
26. NairaBonds Sell-Off, US Bonds Rise
29. MonetaryPolicy Rate Decision
30. Inflationand Interest Rates
31. The US 10-Year Bond andNigeria
32. T-Bill Rates HeadingTowards 10.0%
33. Q42020 GDP and the Implications for Markets
34. Eurobondsand Foreign Financing
36. NigerianGDP Better Than Thought
39. Interest Rates on the Rise
40. Oil Above US$50.00 per Barrel
43. CBN Likely to Leave MPR at 11.50%
44. Second-best Equity Market in the World
45. TheBiden Effect
46. US Dollar Eurobond Yields Now HigherThan Naira Yields?
47. Fiscal and Monetary Response toEvents
48. Winners and Losers in Africa
49. The Return of the Equity Market
50. Which Way for Interest Rates?
51. Coronation Research Releases Report Themed: From Savings toMutual Funds
52. A Case of Eurobond MarketContagion
54. The Policy Mix and The Markets
55. The Oil Price and ProductionParadox
56. Cracks In The Bond Market?
57. No Big Change in FX Policy
58. Coronation Research Releases Outlook for Insurance Sector -From Lagoon To The Blue Ocean
59. Micro-Insurance, Tech, Key toDeepening Nigeria's Insurance Sector - Coronation Research
60. Navigating the Capital Market:The Investors' Dilemma
61. Market Interest Rates Back Up- Coronation Research
Related News
1. SEC Commences 100% Custody Requirement in CIS
2. Norrenberger Reiterates Commitment to SimplifyingWealth Creation, Launches Money Market Fund
3. FBNQuest Reiterates its Commitment to help investorslook Beyond Today
4. The Mutual Funds Market in Nigeria Needs HarmonizedAccounting Standards - Guy Czartoryski
5. Mutual Funds Industry Records N1.6trillion TotalAssets In 2020
6. FBNQuest Mutual Funds Outperform 5-Year Benchmarks
7. What is an Environmental, Social and Governance Fund?
8. NCM 2020: Bond Funds Grew By 443.80% YoY in 2020
9. CardinalStone Asset Management Launches Its PremierMutual Fund