Thursday,October 14, 2021 / 05:06 PM / By NGX / Header Image Credit: NGX

Nigerian Exchange Limited (NGX or The Exchange) hasannounced the resignation of Mr. Oscar N. Onyema, OON, as Non-ExecutiveDirector, effective immediately.
Mr. Onyema's resignation comes on the back of theimminent listing of Nigerian Exchange Group Plc (NGX Group or The Group), wherehe serves as the GroupManaging Director/Chief Executive Officer (GMD/CEO), on themain board of NGX.
Consequent upon this resignation by Mr. Onyema, NGXwill uphold Rule 184(2)(a) of the Securities and Exchange CommissionConsolidated Rules 2013 which states that "A securities exchange shallhave a code of conduct for its council members or board which shall be approvedby the Commission, and shall contain amongst others the following provisions,to wit, that the council members or board shall: (a) not be a staff of a quotedcompany and its subsidiaries".
Speaking on the development, the Chairman, NGX, Mr.Abubakar Mahmoud, SAN, OON stated, "On behalf of the Board and Management ofThe Exchange, I extend our heartfelt gratitude to Mr. Onyema for his selflessservice to The Exchange. As he transitions into this new phase as the GMD/CEOof a listed company, we reiterate our commitment to act in the best interest ofall Issuers to the benefit of all stakeholders in the capital market".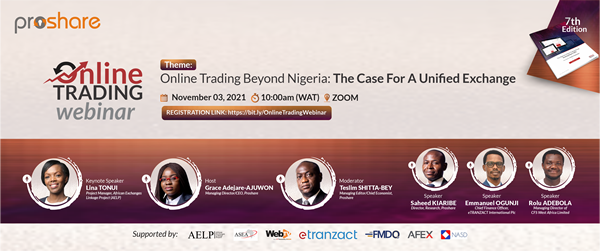 The Chief Executive Officer, NGX, Mr. Temi Popoola,CFA noted that, "NGX owes its solid foundation to the effort of leaders likeMr. Onyema who worked tirelessly to build a capital market infrastructure wecan be proud of. During his time as a Non-Executive Director on the Board ofNGX, he brought to bear his wealth of experience and the unique institutionalknowledge he possesses and we are grateful for that".
To commemorate the listing of NGX Group on NGX, Mr.Popoola will host the Group Chairman, NGX Group, Otunba Abimbola Ogunbajo andthe GMD/CEO, Oscar N. Onyema, OON and other key stakeholders to a virtualClosing Gong Ceremony on Friday, 15 October 2021.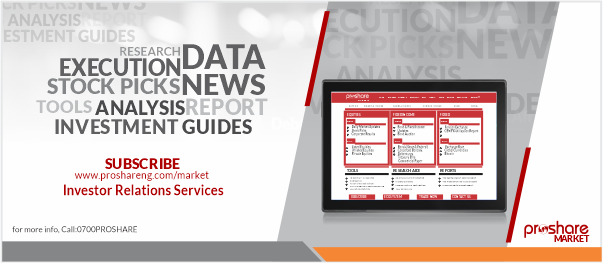 Related to Oscar Onyema
1. OscarN. Onyema Elected to the Board of World Federation of Exchanges - Sep 10,2021
2. Demutualisation:Oscar Onyema Completes Tenure as NSE CEO, Transitions into Group CEO - Apr06 , 2021
3. NSENational Council Renews Oscar Onyema's Contract for a 2nd Five-year Term- Feb 23, 2016
4. OscarOnyema, NSE new CEO promises open-door policy - Apr 05,2011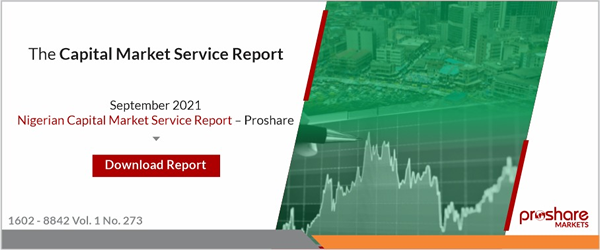 Related News onDemutualisation
1. NGX GroupReceives Approval to List from NGX
2. NGXGroup Upholds Global Best Practices Ahead of Planned Listing by Introduction
3. NGXGroup Confirms Intention to List on NGX
4. NGXGroup Notifies of Change of Name and Brand Identity Post-Demutualisation
5. Demutualisation:Oscar Onyema Completes Tenure as NSE CEO, Transitions into Group CEO
6. NSECompletes Demutualisation, SEC and CAC Approve
7. NGXGroup Launches New Brand Identity and Website - Apr 13, 2021
8. NigerianExchange (NGX) Limited Offers Free Training to Derivatives Traders -Apr 07, 2021
9. Demutualisation:Oscar Onyema Completes Tenure as NSE CEO, Transitions into Group CEO- Apr 06, 2021
10. SEC Approves Appointmentof CEOs of Demutualised Entities of The NSE - Apr 01, 2021
11. Demutualizationof NSE: Innovative Products Key to Deepening Capital Market - Mar 23, 2021
12. NSEDemutualization Will Provide an Avenue for the Exchange to Achieve GreaterEfficiency - Mar 11,2021
13. NSE CompletesDemutualisation, SEC and CAC Approve - Mar 10, 2021
14. Demutualisation:NSE Announces Chief Executives for Emerging Entities - Jan 06, 2021
15. NSEDemutualisation Receives Boost as Court Sanctions Scheme of Arrangement- May 18, 2020
16. NSEMembers Assent to Demutualisation Resolutions at COM and EGM - May 03, 2020
17. NSESet to Hold Strategic Meetings As Demutualization Nears Completion - Feb 12, 2020
18. NigeriaStock Exchange (NSE) Prepares For Demutualisation, Advises Brokers To"Combine" - Feb 07, 2020
19. NSEDemutualisation Crosses Major Hurdle As Buhari Signs Bill - Sep 27, 2018
20. AnInsight to the Regulatory Issue Arising from the Demutualisation of the NSE- Feb 17, 2018
21. MembersApproved NSE Demutualisation Process - Mar 30,2017
22. NSEAnnounces Financial Advisers for Demutualisation​ - Oct 13, 2015
23. Brokerscall on SEC board to publish guidelines for demutualisation - Mar 05,2013
24. Demutualisationof NSE may begin in Q2 - Mar 01, 2012
25. SECInaugurates NSE's Demutualisation Committee - Sep 23,2011
26. ASHONwrites SEC on Council Members, Demutualisation - Apr 13, 2011
27. NSErestructures ahead of demutualisation plans - Mar 11,2011
28. Whya return to demutualisation would be a great relief - May 20, 2010
29. Demutualisation:Nobody will hijack NSE, Onyiuke - 2010
30. NSEDemutualisation to be Concluded in 2012 - Sep 28,2010
31. NSEDG leaves office November 2010, suspends demutualisation - Nov, 2010
32. Shareholderleader query NSEs proposed demutualisation - Jan 19,2009