Friday, April 16, 2021 09:40 AM / byNBS/ Header Image Credit: NBS

The National Bureau ofStatistics Published Internally Generated Revenue at State level for FourthQuarter and Full Year 2020. The 36 states and FCTIGR figure hits N1.31trn in 2020 compared to N1.33trnrecorded in 2019. This indicates a negative growth of -1.93%year on year.
Similarly, the Q4 2020states and FCT IGR figure hits N335.25bn compared to N338.57bnrecorded in Q3 2020. This indicates a negativegrowth of -0.98%quarter on quarter.
Lagos state has thehighest Internally Generated Revenue with N418.99bn recorded, closelyfollowed by Rivers with N117.19bn while YobeState recorded the least Internally Generated revenue.
ClickHere to Download Q4 & Full Year 202o IGR PDF Report
Latest2021 NBS Reports

Q2 2021
1. Headline InflationIncreases by 18.17% YoY In March 2021, 0.82% Higher Than February 2021 Rate -NBS
2. Average Prices of PMS,AGO, HHK and Cooking Gas - March 2021
3. RealHousehold Consumption Expenditure Growth Rate Stood at 0.18% in 2020 - NBS
4. AllCommodity Group Import Index Grew By 0.13% in Q4 2020 - NBS
5. 38.60%of Nigeria's Total Public Debt Was External in Q4 2020 - NBS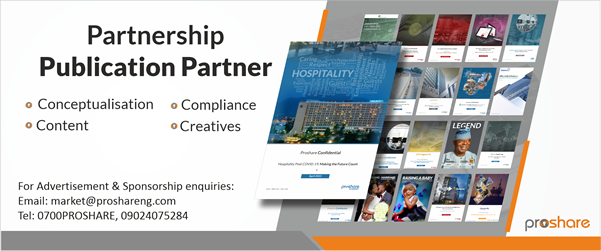 Q1 2021
6. Average Price of 1kg ofTomato Increased by 11.33% YoY in February 2021 - NBS
7. AverageFare Paid by Commuters for Intercity Journey Increased by 1.13% MoM in February2021 - NBS
8. FAAC DisbursesN619.34bn in January 2021 - NBS
9. AveragePrices of PMS, AGO, HHK and Cooking Gas - February 2021
10. ActiveVoice Subscribers Declined by -0.32% QoQ in Q4 2020 - NBS
11. Headline Inflation Increases by17.33% YoY In February 2021, 0.86% Higher Than January 2021 Rate
12. Nigeria'sUnemployment Rate Increases to 33.3% in Q4 2020 from 27.1% in Q2 2020 - NBS
13. TotalTrade Higher By 8.9% in Q4 2020, Lower By 10.3% in FY 2020
14. Average Price of 1kg of Tomato Decreased by-6.59% MoM in January 2021
15. AveragePrices of PMS, AGO, HHK and Cooking Gas - January 2021
16. NigeriaExits Recession, Real GDP Grew by 0.11% in Q4 and -1.92% in Full Year 2020
17. HeadlineInflation Increases by 16.47% YoY In January 2021, 0.71% Higher Than December2020 Rate
18. FAAC Disburses N2.49trn to FGand N2.30trn to States in Year 2020 - NBS
19. FAAC Disburses N601.11bn inDecember 2020 - NBS
20. FAACDisburses N604.00bn in November 2020 - NBS
21. TotalValue of Capital Importation into Nigeria Stood at US$1,069.68m in Q4 2020 -NBS
22. N295.72bn Generated asCompany Income Tax in Q4 2020 - NBS
23. N454.69bn Generated asValue Added Tax in Q4 2020 - NBS
24. Average Price of 1kg of Tomato Increases by 17.51% YoY inDecember 2020 - NBS
25. AverageAir Fare Increases by 18.54% YoY in December 2020 - NBS
26. AveragePrices of PMS, AGO, HHK and Cooking Gas - December 2020
27. Headline Inflation Increases by 15.75% YoY In December2020, 0.86% Higher Than November 2020 Rate
28. 62.18% of Nigeria's Total Public Debt as of Q3 2020 WasDomestic - NBS
29. Active Voice Subscribers Grew by 4.59% in Q3 2020 - NBS