Tuesday, November 30,2021 / 09:34 AM / by Coronation Research / Header ImageCredit: Ecographics

Yes, it matters. As we pointed out several weeks ago, Fixed Incomemutual funds are winning market share from Money Market funds this year, thanksto their superior yield. Yet some Fixed Income funds use mark-to-marketaccounting to reach their Net Asset Value, while others use amortising. Thisaffects the returns that investors realise.

FX
Last week, the exchange rate at the Investors and Exporters Window(I&E Window) weakened by 0.16% to N415.07/US$1. Elsewhere, the Central Bankof Nigeria's (CBN) foreign exchange (FX) reserves declined by 0.25% - itsfourth consecutive weekly decline - to US$41.30bn as the CBN continues to rampup interventions in the FX market. Nevertheless, the level of FX reservesremains high in historical terms and FX turnover in the official market hasbeen rising recently. Now that the CBN has brought more liquidity into theofficial FX markets, we may see continued stability and possibly a furthereasing of pressure in the parallel market.
Bonds & T-bills
Last week, activity in the Federal Government of Nigeria (FGN) bondsecondary market was bearish. Investor focus was on the T-bill Primary MarketAuction (PMA) and the market witnessed dominant selling pressure at themid-segment of the curve. As a result, the average benchmark yield for bondsrose by 5bps to 11.41%. On benchmark notes, the yields of the 7-year (+22bps to11.98%) and 10-year (+13bps to 12.29%) bonds expanded, while the yield on the3-year bond (-9bps to 9.35%) declined. However, we reiterate our expectationthat a future rise in bond yields is unlikely to be sharp as the monetaryauthorities appear content with recent economic and monetary outcomes, havingleft the Monetary Policy Rate (MPR) unchanged at 11.50% last week.
Trading in the Treasury Bill (T-Bill) secondary market closedbullish, and this was evidenced by a further decline in the stop-rate of the364-day bill at the auction, coupled with market participants seeking to coverunmet bids. The average benchmark yield for T-bills fell by 25bps to 4.85%. Theannualised yield on a 321-day T-bill fell by 1bp to 6.56%. At the T-bill PMA,the DMO allotted N215.73bn (US$519.82m) worth of bills across all tenors. Thestop rate on the 364-day bill dropped by 61bps to 5.89% (annualised yield,6.26%), while the rates on the 91-day (2.50%) and 182-day (3.50%) remainedunchanged. Demand was strong, with a total subscription of N416.27bn, implyinga bid-to-offer ratio of 3.51x (versus an average of 3.07x at the last fourauctions). Our sense is that the market for T-bills remains liquid and this islikely to continue. Elsewhere, the average yield for OMO bills rose slightly by2bps to 5.50%, with the yield on a 312-day OMO bill rising by 22bps to 6.33%.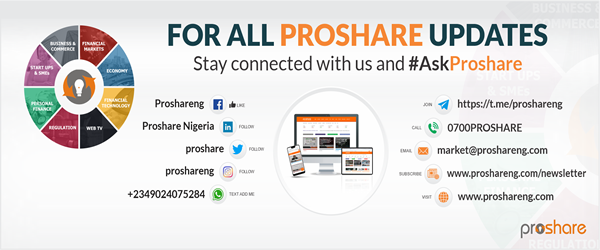 Oil
Last week, the price of Brent fell by 7.82%, the highest weeklydecline since 20 August 2021, to settle at US$72.72/bbl, its lowest level since27 August 2021. Consequently, Brent is up 40.39% year-to-date and has traded atan average of US$70.59/bbl, 63.34% higher than the average of US$43.22/bbl in2020. Oil prices continue to decline due to the combination of the US releasingmillions of barrels from its strategic reserves in coordination with otherlarge nations and concerns on the emergence of the new Omicron variant of theCovid-19 virus, seen to have spread around the world on Sunday, with casesfound in the Netherlands, Denmark and Australia.
In the Organisation of the Petroleum Exporting Countries and itsallies (OPEC+) meeting to be held during the week, there is market speculationthat the cartel may takes measures to cut output. Elsewhere, Iran and worldpowers are expected to resume talks on reviving the 2015 Iran nuclear deal inVienna today – the outcome of which could set the tone for oil prices goingforward. Nonetheless, we maintain that the price of Brent oil is likely toremain well above the US$60.00/bbl mark over the rest of the year and on intothe early part of next year. This is a comfortable position for the publicfinances of Nigeria, in our view, though this depends on levels of domesticproduction being high.
Equities
The NGX All-Share Index advanced by 0.25% last week to close at43,308.29 points. Consequently, the year-to-date return improved to +7.54%.Honeywell Flour Mills +16.81%, FBNH +3.90%, Airtel Africa +3.83% and Oando+3.75% closed positive last week, while MRS -9.87%, International Breweries-9.09%, Nigerian Breweries -8.82% and Seplat -3.63% dropped points. Across thesector indices, the NGX Consumer Goods index declined by -2.00%, followed byNGX Oil & Gas -0.87%, NGX Banking -0.29%, NGX Industrial -0.03%.Conversely, the NGX Insurance index posted a gain of +3.56%. The Model EquityPortfolio will be back next week.
Mutual Funds: Mark-to-Market vs Amortising
As we noted a few weeks ago, Fixed Income mutual funds have taken alot of market share away from Money Market mutual funds this year. The totalshare of Assets Under Management (AUM) of all Money Market funds fell from46.79% to 38.17% during the first nine months, while the market share of FixedIncome funds rose from 27.64% to 31.66%. This is hardly surprising given thesuperior percentage yields of FGN bonds (we calculate an average of 11.41%)compared with the 1-year T-bill (6.56%). However, there is much more to thisstory than yield.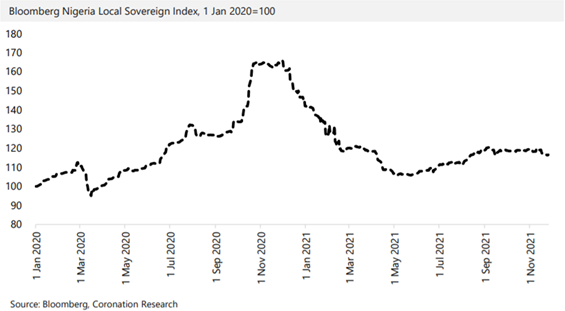 Many investors probably do not realise that there are bigdifferences in what Money Market funds and Fixed Income funds invest in. MoneyMarket funds invest mainly in T-bills, Fixed Income funds invest mainly in FGNbonds, but it would be wrong to think of an FGN bond as just a T-bill with aduration of more than one year. A bond has a mark-to-market price and, as such,Nigerian regulators demand that Fixed Income funds record their mark-to-marketprice when presenting their Net Asset Value (NAV).
Some funds do this while others do not, as we described inCoronation Research, Mutual Funds, Comparing Apples with Oranges, 11 May 2021.Those that do not follow the mark-to-market rule typically amortise the valueof the bond over its life (like a T-bill). This means that the record of theNAV of a fund is much smoother than if the fund manager reports according tomark-to-market, especially during times of rapid interest rate changes.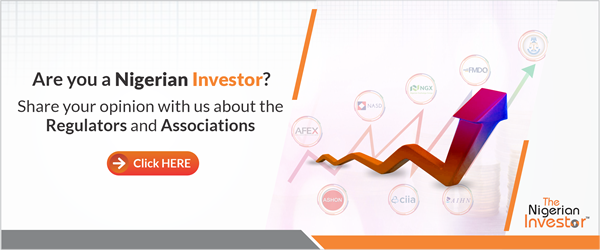 Does the fund manager who uses the amortising method keep the fundsafe from swings in bond prices? Not at all. Take a hypothetical purchase ofunits in such a fund at the beginning of January 2020 by a saver who decides toredeem on 30 November of the same year. The mark-to-market move is enormous(+66.0%), but the saver does not get the full benefit because the NAV onlyreflects the amortised, not the market, value. What happens to the excess cashrealised by the fund on the unit holder's sale? It is distributed among all theother unitholders.
If the same fund manager uses mark-to-market accounting, the NAVmoves in line with the market prices of the bonds held by the fund. Thehypothetical saver in our example would do much better but would lose if theyhad bought units in November 2020 and sold in late May 2021, for example.
The chart we present here is for the Bloomberg Nigeria LocalSovereign Index, an index of FGN bonds at market value. It illustrates whatcould happen to the NAV of a Naira-denominated Fixed Income fund if it followedthe mark-tomarket principle. Its average duration is unusually long - 11.8years - therefore, its volatility is much higher than most real-world NigerianFixed Income funds, for which an average duration of four to five years istypical.
Nigerian mutual funds will need to adopt market-to-marketaccounting if they are to adopt Global Investment Performance Standards (GIPS),which is a pre-requisite for them being able to attract internationalinstitutional investment. These have begun to be adopted by the industry inNigeria. In time we believe that savers will understand that there is no hidingfrom the market. Risk management is about evaluating market risk rather thanfinding an accounting method that softens the edges.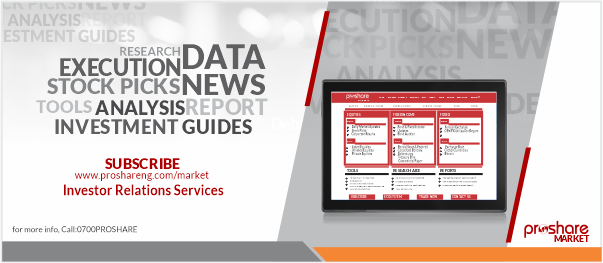 Relatedto Coronation
2. The Rise of US Dollar Mutual Funds
3. What Happens to Nigeria if USEquities Fall?
4. Another Bull Market inEquities?
5. Nigerian Fixed Income Remains a Tough Sell
6. Nigerian Stocks: Worth a SecondLook
7. Taking Stock of the LDR Policy
8. Nigerian Banks: H1 2021Scorecard
9. Interest Rates and Banks'Margins
10. WhyEquities Have Been So Bad
11. Dividend Yields andInvestment Returns
12. TheRole of Dividends in Total Return
13. WhyYou Need to Study Total Equity Returns
14. FXPolicy Deja Vu
16. Inflationon the Downtrend -OpEd by Coronation Research
21. OilPrices and Foreign Exchange (FX) Reserves
23. Slow GDPPoints to MPR Rate Hold
24. Comparing Mutual Funds,Apples and Oranges
25. Transparencyand Foreign Direct Investment
27. NairaBonds Sell-Off, US Bonds Rise
30. MonetaryPolicy Rate Decision
31. Inflationand Interest Rates
32. The US 10-Year Bond andNigeria
33. T-Bill Rates HeadingTowards 10.0%
34. Q42020 GDP and the Implications for Markets
35. Eurobondsand Foreign Financing
37. NigerianGDP Better Than Thought
40. Interest Rates on the Rise
41. Oil Above US$50.00 per Barrel
44. CBN Likely to Leave MPR at 11.50%
45. Second-best Equity Market in the World
46. TheBiden Effect
47. US Dollar Eurobond Yields Now HigherThan Naira Yields?
48. Fiscal and Monetary Response toEvents
49. Winners and Losers in Africa
50. The Return of the Equity Market
51. Which Way for Interest Rates?
52. Coronation Research Releases Report Themed: From Savings toMutual Funds
53. A Case of Eurobond MarketContagion
55. The Policy Mix and The Markets
56. The Oil Price and ProductionParadox
57. Cracks In The Bond Market?
58. No Big Change in FX Policy
59. Coronation Research Releases Outlook for Insurance Sector -From Lagoon To The Blue Ocean
60. Micro-Insurance, Tech, Key toDeepening Nigeria's Insurance Sector - Coronation Research
61. Navigating the Capital Market:The Investors' Dilemma
62. Market Interest Rates Back Up- Coronation Research
Related News
1. The Re-Emergence of the Fixed Income Fund
2. The Rise of US Dollar Mutual Funds
3. SEC Commences 100% Custody Requirement in CIS
4. Norrenberger Reiterates Commitment to SimplifyingWealth Creation, Launches Money Market Fund
5. FBNQuest Reiterates its Commitment to help investorslook Beyond Today
6. The Mutual Funds Market in Nigeria Needs HarmonizedAccounting Standards - Guy Czartoryski
7. Mutual Funds Industry Records N1.6trillion TotalAssets In 2020
8. DLM Capital Group Unveils 5,000,000 Units Of FixedIncome Fund
9. FBNQuest Mutual Funds Outperform 5-Year Benchmarks
10. What is an Environmental, Social and Governance Fund?