Wednesday,December 2, 2020 / 9:58 AM / Bukola Akinyele-Yisau for WebTV / Header ImageCredit: WebTV


TheCentral Bank of Nigeria Financial Inclusion Secretariat with key experts in theNoninterest Finance Markets, hosted a webinar on closing the FinancialInclusion Gaps workshop series which explores "Leveraging Non-Interest Financefor Financial Inclusion".
AssociateHead, Financial Inclusion Secretariat, Central Bank of Nigeria Dr Paul Oluipke speaking on closing the financialinclusion gaps, the role of noninterest Finance.
Dr PaulOluipke started the conversation on why noninterest finance is key in closingthe gap to financial inclusion in Nigeria. According to him, for several yearsthe Central Bank of Nigeria have implemented the National Financial Inclusion Strategywhich targeted five demographic groups such as the following;
Women, because financial inclusion is higheramong men than women,

Secondly rural areas as there have lowerfinancial inclusion levels than urban areas,

Thirdly MSMEs which are less financiallyincluded compare to large businesses.

The North East and North west arefinancially excluded zones in Nigeria which they are acute poverty and lackaccess financial services.

The youth from 18-25 age are the leastincluded demographic among all age groups in Nigeria which is a very vibrant anddynamic segment our Nigeria population and yet they are mostly outsideformal financial services, which means we are losing a lot in terms ofcreativity and innovation in the financial sector of Nigeria.
In2018, the strategy was revised due to the five key gaps that was identified inthe revision, these include;
The regional gap where only 32% of adult in the northeast and north west combined are financially included, for the north west thereis 70% inclusion and 62% of exclusion in the North east. As 2010, there 46. 2%exclusion which has reduced to 41.6% in 2018 and the target is 20% by 2020 asit is stated

He said, another gap identify is age gap. 53.5%exclusion of the young Z group is the least included which is huge numbers ofyouth are excluded.

Also, there is the formality gap where majority ofNigerians are within the informal sector in terms of interacting with financialservices.

According to him, 47% of women are excluded fromformal financial services and

Rural gap of 52% where they live in rural communitiesand cannot access formal financial services. He was of the view that all theissues need to be addressed. The total Deposit Money Bank credit facility toMSME as at 2016 was 0.07%, while informal inclusion is higher for women thanmen. Financial inclusion is lower in rural than urban areas while informalinclusion are lower in rural area than urban areas.
Lookingat the Central Bank of Nigeria Revised national Financial Inclusion Strategywhich includes: North, Youth, Women, Rural, & MSMEs are the key gaps toclose and deepen financial inclusion.
North: There is need for Noninterest Finance in the North, Agent Banking,Special Models, Traditional Channels, Digital Products and Financial Literacyin order to identify the gaps.
Youth: There is need for Financial Literacy, Digital Products, School Reach-outprograms, Empowerment Schemes in order to educate people and increase awarenesson financial services and safety measures to take online.
Women: There is need for Tailored Products, Database on Women, DigitalProducts, Financial Literacy and Empowerment Schemes.
Rural: There is need for Agent Banking, Digital Products, Financial Literacy,Microfinance Institutions and Products, Mobile Money which will help in therural areas by solving the problem.
MSMEs: There is need for Collateral Registry, Specialized Institutions,Digital Products, Financial Literacy, and increased Credit Schemes.
Accordingto him, Nigerians are very innovative and creative, but they need a little pushto be able to do better in what they do.
Speakingfurther he said the Bank targeted to reach 6.4m women by the end of2020.
"Thereare 6.9m in the rural areas, north east (2.2m), north west (4.8m), northcentral (2.9m) and youth (3.7m). The CBN is working hard to achieve awider inclusion and provide a foundation for 8.3m people included in 2019 andby 2020 16m people which is a deficit have since 2018 included which will allowthe CBN objective to reach 20% by the end of 2020" He said.
The CBN official said, the focus of the bank's initiative shouldbe north where there is a large demographics in need of financialservices, and the Non-Interest Financial Institutions are well placed to boostfinancial inclusion because it is asset backedand has zero interest.
Onthe efforts of the Central Bank of Nigeria, he cited the fact that the CBNManagement seeking to bridge the financial inclusion gap gave a directive atits 537th Committee of Governors (COG) meeting dated Wednesday 13th December 2017, that all the Bank's intervention funds should be incorporatedinto a non interest window, which has paved a way for eleven non-interestfinance initiatives.
Also,in recent times the CBN issued and reviewed guidelines for the operationof non-interest financial institutions such as Accelerated AgriculturalDevelopment Scheme (AADs), Textile sector Intervention fund, Agri-businessSmall and Medium Enterprises Investment Schemes (AGMEIS) Micro Small and MediumEnterprises Development Fund (MSMDF), Non-Oil Export Stimulating Facility(NESF), 50billion Targeted Credit Facility (TCF) amongst others.

Financial Inclusion Related News
1. PSBs as the Key to Driving Financial Inclusion?
2. Firstbank Promotes Financial Inclusion Amongst Childrenwith Kidfirst and Mefirst Accounts
3. Leadway Partners AWABAH to Provide Financial Services toThe Informal Sector
4. WFIS Africa: World Financial Innovation Series 2020
5. Alan Sinfield, and Other Professionals to Speak atEcobank Digital Financial Inclusion Summit
6. Nigeria Faces Significant and Growing Gender Gap inFinancial Inclusion
7. Data Science Nigeria Wins the Best Poster Award at theGlobal EC20 Conference
8. Firstbank Empowers Women Through Firstgem OnlineCommunity
9. Identification Management: The Key to Digital andFinancial Inclusion in Nigeria
10. The Implication Of COVID-19 On Financial Inclusion AndFinancial Literacy
11. CBi Nigeria to host Webinar focused on Nation Buildingand Data Management
12. COVID-19 Rebound: Building Entrepreneurs and SupportingFinancial Inclusion Through Xpress Point
13. Regulatory Flexibility and Agency Banking Will EnhanceFinancial Inclusion in Nigeria - Henry Chukwu
14. Ahead of Tomorrow on WebTV: Discussions on COVID-19;Deepening Financial Inclusion in Nigeria
15. Ahead of Tomorrow on WebTV: Discussions on COVID-19; TheFourth Industrial Revolution and Nigeria
16. COVID-19: Impact and Opportunities for Financial ServicesAgents in Nigeria
17. Firstbank: Empowering Women through Financial Inclusion
18. Mandatory Data Privacy Compliance for Nigerian Companies- A Data Audit Offer
19. How Nigerian MFBs Use Digital Strategies To DeepenFinancial Inclusion
20. Digital Technology Will Enhance MFB Operations in Nigeria- Victor Mba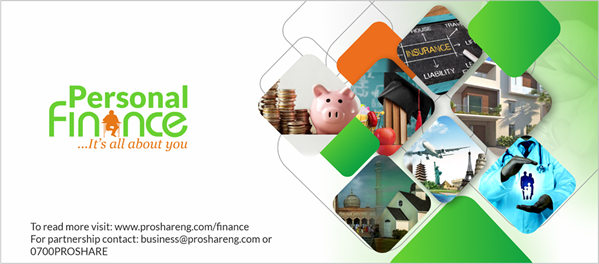 Islamic Finance Related News
1. How Islamic Finance Firms Are EmpoweringWomen Through Fintech
2. Accessibility and Simplicity Needed ForExpansion of Islamic Finance In Nigeria - Oguntoyinbo
3. Roll Out Of Digital Products Will DeepenIslamic Finance In Nigeria - Fahad Siddiqui
4. Fintech and Infrastructure, Ways Islamic Finance CanSupport Nigeria's Economy - Abdulkader Thomas
5. 7 Ways Non-Interest Finance Can Support Nigeria'sEconomic Sustainability - Dr. Basheer Oshodi
6. Deploying Islamic Finance To SupportMSMEs And Vulnerable Nigerians - Babayo Saidu
7. Fintech Is a Viable Vehicle forDeepening Islamic Finance In Nigeria - Muhammad Jidda
8. Experts Look at Repositioning Nigeria As Africa's LeadingHub for Islamic Finance
9. Why Nigeria Needs An Islamic Agric-Microfinance Bank -Abdullahi AbdulRasaq
10. Abdullah AbdulRasaq to Speak on Opportunities for IslamicMicrofinancing in Agriculture
11. NSE CEO Highlights Opportunities For Islamic Finance AndBanking In Nigeria
12. Islamic Equity-Based Financing Will Unlock Growth OfMSMEs In Nigeria - Shefi'u Badamasi
13. Islamic Finance Instruments Could Help Address Nigeria'sHousing Deficit - Qazeem Adebumiti
14. How Islamic Microfinance Banks Can Support MSME Growth inNigeria - AbdulQadir Abdullateef
15. Islamic Finance Is the Best Option ForReal Sector Development In Nigeria - Ahmad Barau
16. Saeeda Ahmed To Speak on SDGs, WomenEmpowerment and Islamic Economy
17. The Principles of Islamic Finance AlignWith The 17 Goals of The UN - Saeeda Ahmed
18. How Islamic Finance Could SupportNigeria's Goal of Achieving SDGs By 2030 - Prof Busari Akande
19. Nigeria Should Leverage The Halal MarketTo Grow Its Non-Oil Sector - Jude Chime
20. Wahida Mohamed to Speakon the Role of Women in The Islamic Fintech Ecosystem