Wednesday, December 22,2021 / 10:00AM /Sponsored post by Lily James/ Header Image Credit: Lily James

Contrary topopular belief, investing doesn't have to be limited to paper assets likestocks, bonds, mutual funds, and on. Nor do you need to restrict yourself tomerely participating in the standard 401k plan or the regular IRA options,pension plans, or so on.
There aremany options available for individuals who wish to accumulate wealth for theirgolden years. These include rolling one or two of these plans over into a goldindividual retirement account, boasted by experts as somewhat of a diversifierfor holdings in a retirement portfolio and a possible hedge against a risinginflation. Seehere why you might consider rolling over a retirement plan into a gold IRA.
Investorswith retirement as their goal look to precious metals because of these benefitsplus the tax advantages of the individual retirement account. Still, noteveryone is cued in on all the facts before committing to such an investment.Let's check out what you should know before you dive in.
Let'sGain Insight On Gold IRA Investments
Buyingprecious metals to hold in an IRA is an option for a retirement opportunity foran investor's portfolio strategy aside from the standard paper choices,employment plans, pensions, or regular IRAs, and such.
The preciousmetals kind of shakes things up in a typical portfolio loaded with paper,adding some diversity and protection against the dangers of economic strife orrising inflation. Before committing to a gold IRA or another metal, it'sessential to gain some insight into the option with a few facts you might notknow. Research is crucial for the most informed decisions.
A Gold IRA Providesa Sense of Protection and Safety to a Retirement Portfolio
Clientsinvest in gold IRAs due to the level of protection and safety these warrant,particularly as the dollar decreases in value which doesn't affect the preciousmetal. The suggestion is that gold values rise when the market dips.
The additionin a standard portfolio typically overcome by paper assets adds a level ofvariance and diversity to help reduce the risk of loss of wealth when theentire plan is stationed in one class.
A Self-Directed IndividualRetirement Account is Required (SDIRA)
The firststep before buying the precious metal is to open a self-directed individualretirement account or SDIRA. These allow for alternative investments likeprecious metals to include in retirement savings.
With anSDIRA, you as the account owner get to select your investment where standardIRAs have investments selected by an "account fund manager." Thisputs more control in your hands with the potential for max returns.
Special IRS-ApprovedCustodians are Required with Gold IRAs
As with anySDIRA, there needs to be an IRS-approved custodian to oversee the account. Witha precious metal IRA, it's wise to select a custodial service that specializesin gold IRAs. The representative will acquire the products on your behalf withthe precious metal dealer.
The dealeror firm that you purchase from should be a reputable company like Lear Capitalwith much experience in the industry and a solid rating with authoritativeagencies like the Better Business Bureau and Consumer affairs to avoid thepossibility for fraud.
Thecustodian will use your contribution to purchase the products you select fromthe dealer and then deliver these to the chosen IRS storage facilityresponsible for protecting the gold.
IRS-Approved Depositoryfor Storage Purposes
Gold orother precious metals are not permitted to be kept in your home, nor can youstore them in a safe deposit box. The Internal Revenue Codes require that thesebe stored in an approved depository that provides insurance for the productsalong with optimum safety and security until term.
Forinvestors that attempt to keep their gold outside of these guidelines or makeearly withdrawals, there will likely be tax consequences in addition topenalties incurred.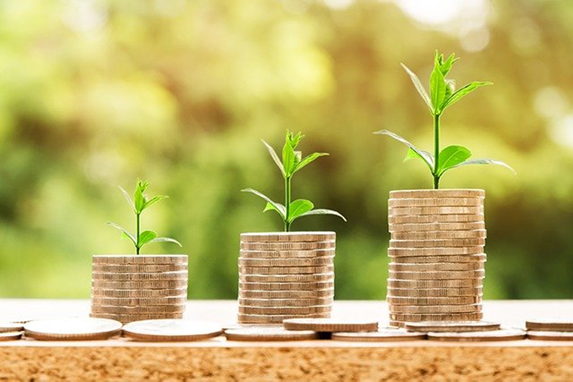 Only Specific PreciousMetals are Permitted According to Internal Revenue Codes
Beforecommitting to an investment in precious metals, an investor needs to be awarethat specific standards need to be met relating to fineness for gold, silver,palladium, and platinum.
The originalmint package containing the proof coins must be intact with a certificate ofauthenticity attached. Otherwise, it's anticipated that these will be in "uncirculated,"excellent condition for non-proof coins. Collectible coins are not part of theapproved list for inclusion in an IRA. If you have coins graded, these willlikely be considered collectible.
FinalThought
There arelikely many more facts that potential investors need to make themselves awarethat didn't make it here. The idea is to indulge in much research before makinga final commitment to add precious metal to an individual retirement account.
Being wellinformed on the regulations, stipulations, history of the products, and howthey can benefit you will make a much more educated decision. Find out whyentrepreneurs should consider the option at https://businessupside.com/2021/05/27/reasons-entrepreneurs-should-consider-investing-in-gold-iras/.

RelatedNews
1. Highlights of PenCom's Operational Framework for theNon-Interest Fund
2. A Glimpse into the Pension Industry
3. Little Change to PFA Asset Allocation; AUM Rose by 0.8%MoM in September 2021
4. PENCOM August 2021 Report: Fixed Income and More FixedIncome
5. Stanbic IBTC Pension Managers Spearheads Empowerment andDevelopment for Nigerian Women
6. PFA Portfolio Analysis in August 2021: Net Asset ValueGrew by 0.9% MoM
7. Four Reasons Why PAL Pensions Should Be Your PreferredPension Fund Administrator
8. Nigeria's Pension Industry Asset Under ManagementIncreased by 13% YoY to N12.78trn in July 2021
9. American Hartford Gold Group Resource: Finding A Gold IRACompany and Its Benefits
10. How Micro-Pension Can be Used to Deepen FinancialInclusion in Nigeria
11. April 2021 PFI Portfolio Report: Net Asset Value RecordsFirst Rise in 2021
12. PENCOM Revises Minimum Share Capital Requirement forLicensed PFA from N1bn to N5bn
13. Nigeria's Pension Industry Asset Under ManagementIncreased by 16.6% YoY to N12.25trn in Feb 2021